Authorities warn of "unhealthy" levels of air pollution in Bangkok, elsewhere this week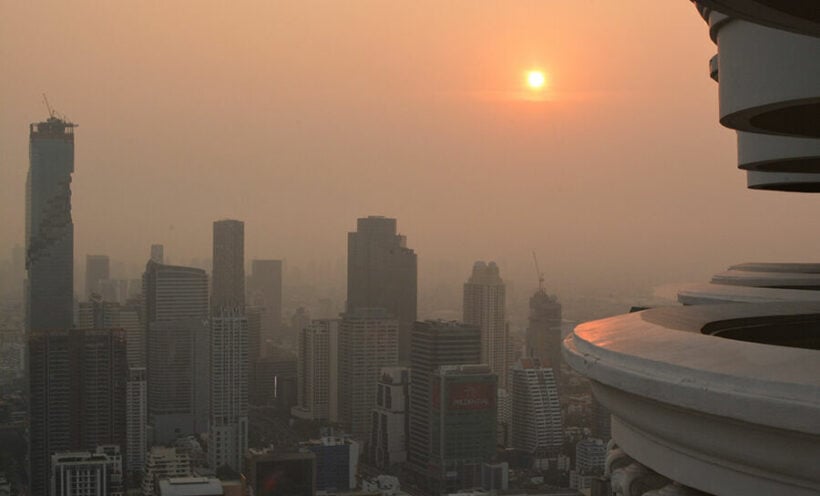 Authorities have warned that particulate matter 2.5 levels in Bangkok and other parts of Thailand will reach an unhealthy stage this week. According to a Pattaya News report, the Centre for Air Pollution Mitigation says PM2.5 pollution levels are exceeding safe standards in many central parts of the country, including the capital.
The CAPM operates under the authority of the Pollution Control Department and yesterday reported that emissions of PM2.5 particles in Bangkok were between 19 and 59 μg/m3. Levels have been reported as above average, at 55 μg/m3, in the area around Ma Charoen Road in the district of Nong Khaem, and 52 μg/m3 in the sub-district of Mahachai, in the central province of Samut Sakhon.
Meanwhile, in northern Thailand, areas of concern are the sub-district of Nai Mueang, in the province of Phitsanulok, where PM2.5 emissions were measured at 60 μg/m3, and the sub-district of Tha Luang, in the province of Phichit, which reported levels of 55 μg/m3.
The Pollution Control Department says air pollution in the rest of the country, including the north-east, east, and south, remains at safe levels. In Bangkok, air pollution is expected to reach unhealthy levels as a result of an increase in PM2.5 dust particles over the next 7 days. The situation is expected to ease from December 13. 2021
The Pattaya News reports that officials in the capital are advising residents to reduce time spent outdoors and to wear face masks and other protection if necessary.