Thailand and Japan sign defence transfer pact to counter China's growing influence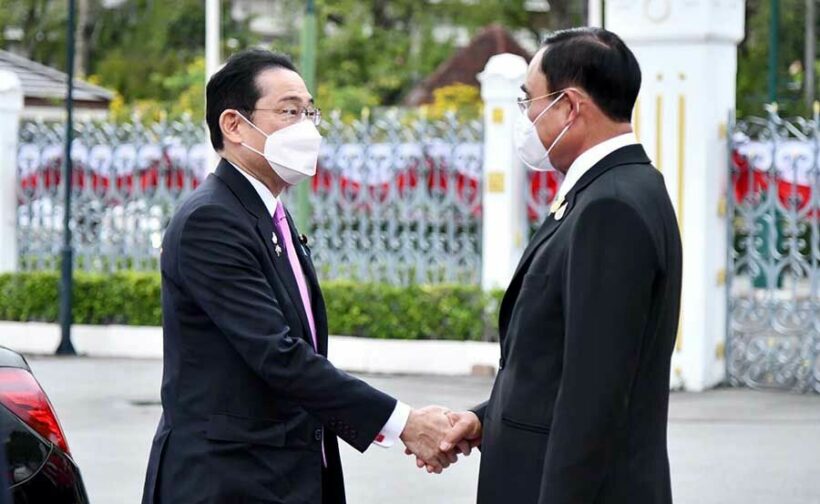 Thailand and Japan have signed an agreement on the mutual transfer of defence technology and equipment, in a bid to counter growing Chinese assertiveness, according to a report in the Kyodo News. The Japanese PM Fumio Kishida, and Thai PM Prayut Chan-o-cha, have also agreed to work together in providing humanitarian assistance to Ukraine and its neighbours. The agreement, signed by both leaders, aims to strengthen security cooperation between the 2 countries. Japan has been seeking to counter China's growing influence in the Indo-Pacific region, with PM Kishida promoting his vision of a more "free and open" region. The Japanese PM says the agreement signed with Thailand will boost defence cooperation between both nations.
"The signing of our defence equipment and technology transfer agreement is a major step forward in expanding bilateral defence cooperation."
Meanwhile, the Thai PM is hopeful that the agreement will increase Japanese investment in Thailand's defence industry.
The agreement is similar to other pacts between Japan and other ASEAN nations, including Malaysia, Vietnam, Indonesia, and the Philippines. Kishida is currently on a tour of the region as he seeks to coordinate responses to Russia's war on Ukraine. Thailand is the third country visited by the Japanese PM as part of his tour, following earlier visits to Indonesia and Vietnam. Kishida says he and the Thai PM are in agreement on standing up to any threat to the sovereignty of any region.
"Prime Minister Prayut and I agreed that we will never tolerate any infringement of sovereignty and territorial integrity in any region, any attempts to change the status quo by force, and we are opposed to the threat by, or use of, weapons of mass destruction."
Since Russia's invasion of Ukraine began in February, there has been some hesitation among Southeast Asian nations to join attempts by the G7 nations to cut Russia off economically and diplomatically. This year, Thailand chairs the Asia-Pacific Economic Cooperation forum, of which Russia remains a member.
So far, Bangkok has remained neutral in response to Russia's aggression in Ukraine. Last month, in a vote to suspend Russia's membership of the U.N. Human Rights Council, Thailand abstained.