Thai-Malaysia border to re-open from April 01. 2022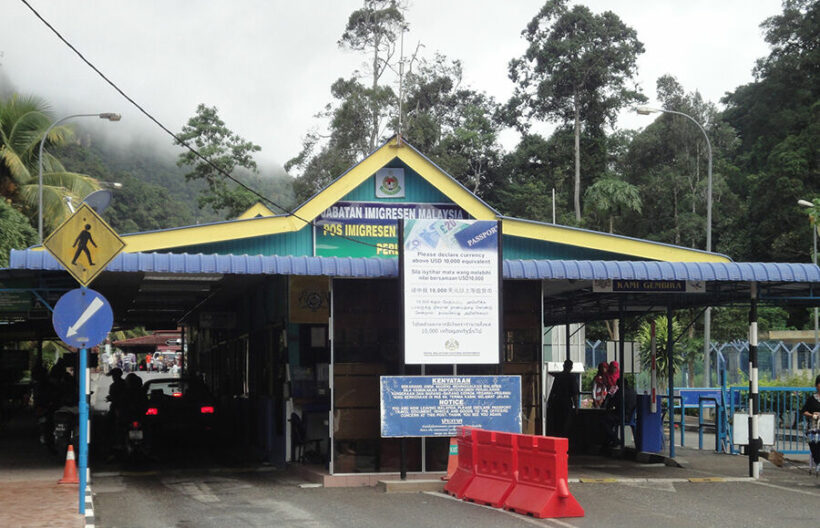 The Thai government says it will re-open the country's border with Malaysia from next month, in an effort to kickstart the recovery of tourism and the economy in the southern provinces. According to a Bangkok Post report, spokeswoman Rachada Dhnadirek says PM Prayut Chan-o-cha has ordered the CCSA to work with the tourism and sports emergency operation centre on Covid-19 mitigation measures. According to the report, the government plans to re-open border checkpoints in Songkhla, Yala, Narathiwat and Satun.
Thailand plans to implement a travel bubble arrangement with Malaysia, under which vaccinated tourists could arrive under the Test & Go entry scheme without having to quarantine. Rachada says they will still be required to take 2 PCR tests following their arrival, however. She says the government is confident Thailand will still be an attractive holiday destination despite the ongoing pandemic.
"The prime minister is confident Thailand will remain one of the world's top tourist destinations, despite the pandemic. The government will support efforts to revitalise tourism, with an emphasis on public health and safety."
According to Dr Suthep Phetmak from the Public Health Ministry, the Covid-19 situation in Thailand and Malaysia is at a similar stage, with around 12,000 new infections reported in the neighbouring country on February 12. Given the similarity in numbers, health officials do not consider the border re-opening to pose a significant risk.
Suthep says that prior to the re-opening, officials will work on immigration processes and testing procedures, as well as ensuring hotels meet SHA+ standards and that local businesses, including restaurants, public transport, tourism sites, and department stores, can be accredited as Covid-Free settings.