15 delicious Thai breakfast that make it easy to rise and shine
Although you can find thousands of delicious Thai dishes, not many of them are considered breakfast-only dishes. Instead, lots of Thai foods can be eaten at many points during the day. For this reason, it can be challenging to work out the difference between Thai breakfast, lunch, dinner, and even snacks. That said, there are some foods that are more commonly enjoyed in the morning and considered traditional Thai breakfast food. These foods are typically less spicy and easier to eat, perfect to get you started for the day and give you the fuel to go about your day. Here are 15 of the best Thai breakfast meals to start your day.
Khao Tom (Rice Soup)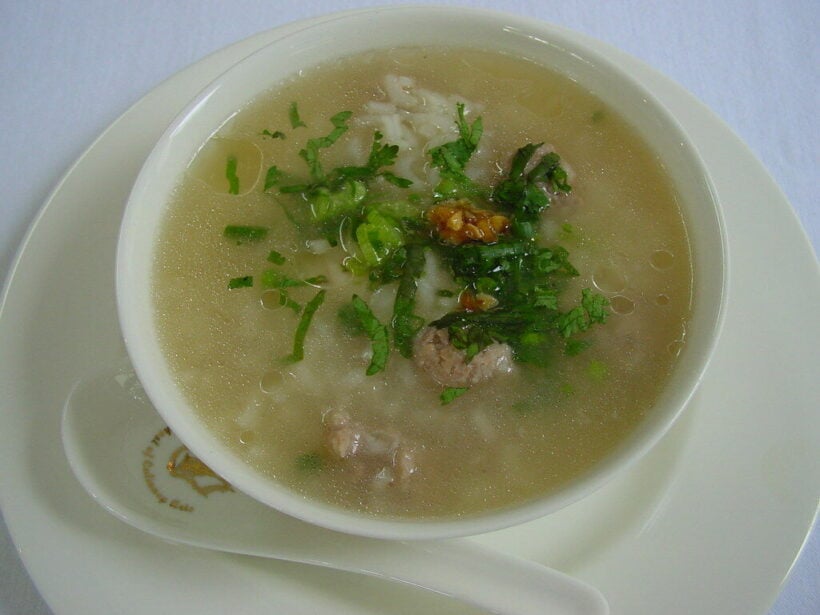 Khao tom is possibly the most common Thai breakfast. You can find it in almost every stall, restaurant, and hotel. It's basically a thick rice soup and is very similar to
jok
. However, instead of the rice being dissolved into a porridge, the rice is cooked on its own first then cooked into a soup with broth and other ingredients. There are many variations of the dish, but it most commonly contains meat (chicken or pork) or seafood (shrimp, squid, or fish) along with lemongrass, Chinese celery, thinly sliced ginger, and other herbs. You can also find plain versions of
khao tom
, usually served alongside stir-fried Thai dishes. Since there's no chillies or fiery spices in
khao tom
, the dish is relatively mild with no intense flavours that most Thai foods are known for. It's thin, salty, and easy on the stomach. Although
khao tom
is more commonly eaten as breakfast, it can be just as good for supper or comfort food.
Jok (Rice Porridge)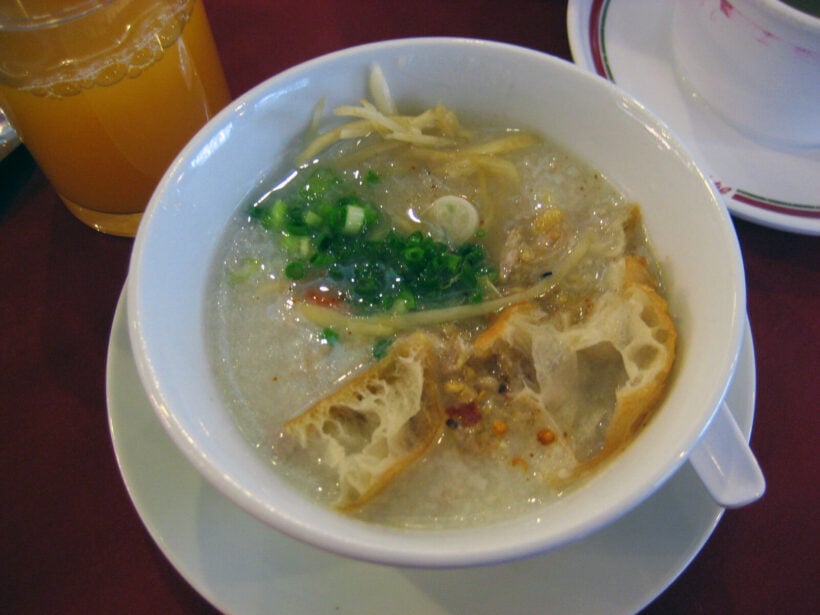 Jok is very similar to the Chinese style of congee. It's made by boiling rice until it dissolves and forms a porridge. The consistency is thick and mushy, almost the same as instant oatmeal. It's served piping hot, commonly with a partially cooked egg cracked over the top as an extra hit of protein. You'll have the option to add your choice of meat (minced pork, beef, chicken, etc.), slices of ginger, green onions, garlic, and fish sauce. Due to its hot temperature and thick texture,
jok
isn't only a classic dish that everyone enjoys in the morning, it's also a popular comfort food to eat while sick. You can find
jok
in street vendors and markets every morning.
Khanom Krok (Small Coconut Pancakes)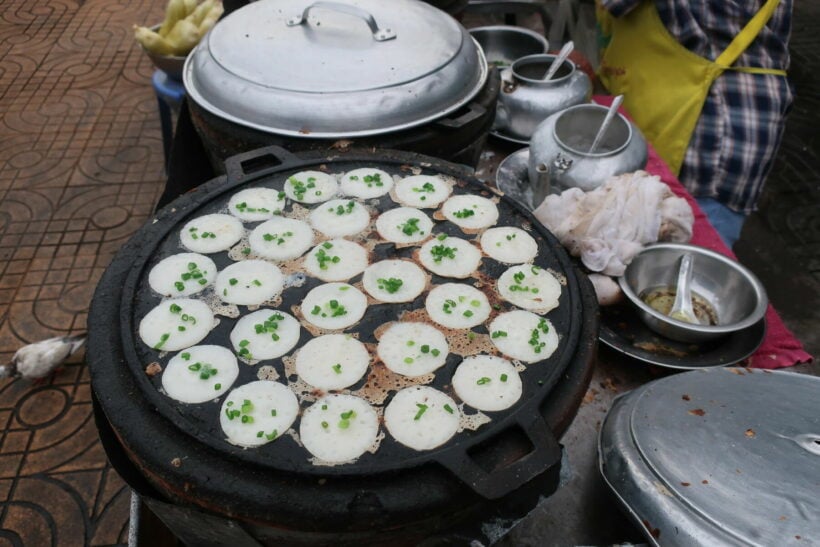 Although you can enjoy
khanom krok
any time of day as a snack or for dessert, these small coconut pancakes may also be eaten as a light breakfast. It's easy to pick up and eat, making it a great breakfast choice if you're in a hurry. The sweet smell of
khanom krok
being prepared wafts through almost every market in Thailand as street vendors whip up large batches in the morning.
Khanom krok
is a small gelatinous treat made from rice flour, coconut milk, and sugar cooked on a purpose-shaped cooking plate. They can be both savoury and sweet, depending on the fillings included. Spring onions, chives, sweet potatoes, and sweetcorn are some of the most common fillings.