Ang Thong National Marine Park | Destination Guide
The Ang Thong National Marine Park is a pristine archipelago of 42 islands in the Gulf of Thailand. It features towering limestone mountains, thick jungle, white-sand beaches, waterfalls and hidden coves and lakes to explore. The protected area of more than 100 sq km of land and sea has a rich biodiversity. Snorkelling, hiking, sea kayaking, diving, and simply relaxing are the main activities to enjoy at Ang Thong. Most visitors arrive on a join-in day trip and by boat charter from Koh Samui or Koh Phangan. Simple bungalows and camping tents are available on Koh Wua Ta Lap for those who wish to stay overnight. The park headquarters hosts a simple restaurant. Even with its increasing popularity, the islands have maintained their picture-postcard appeal.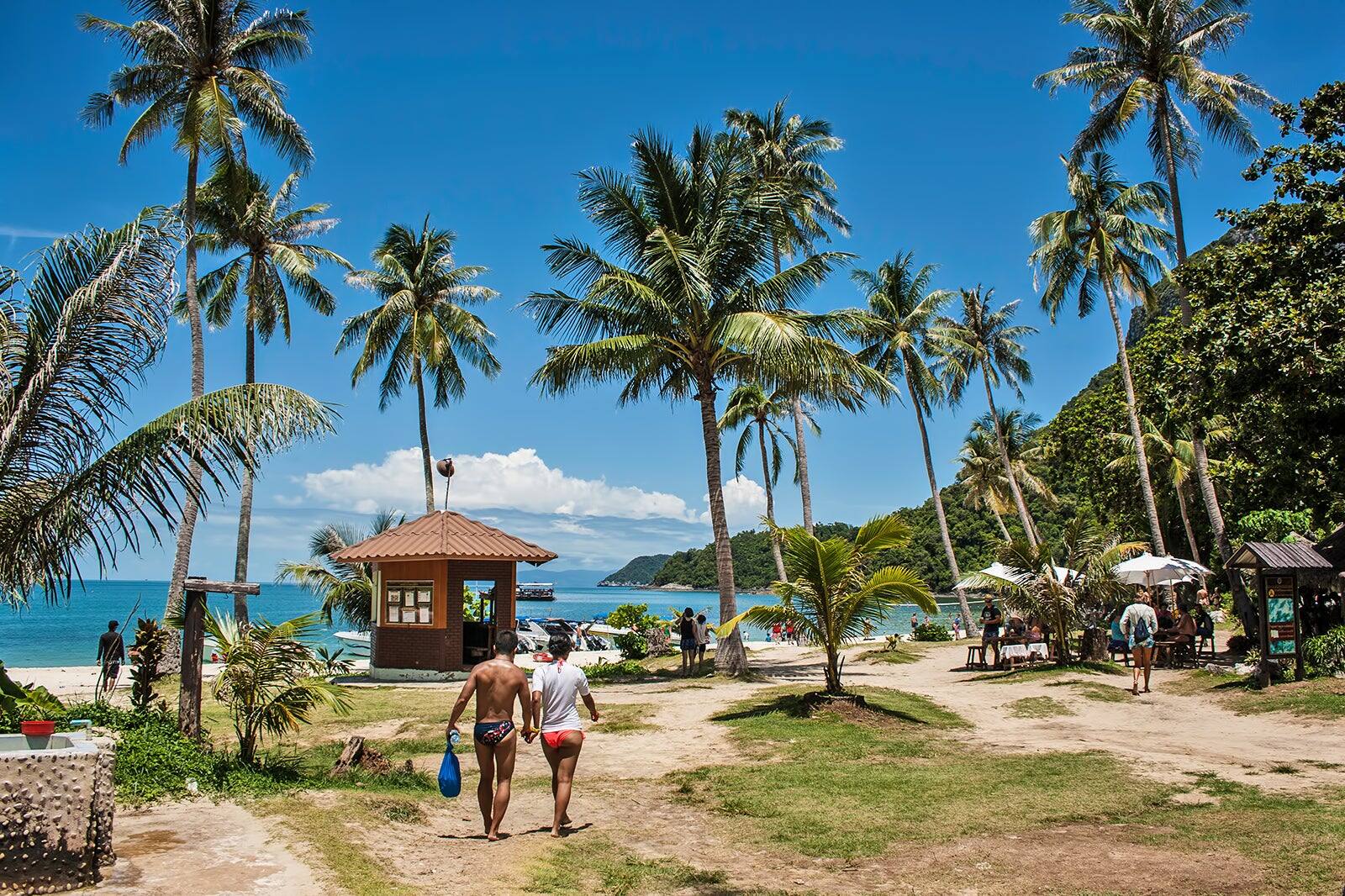 The History of Ang Thong Marine National Park
The Ang Thong Marine National Park, established in 1980, covers an area of more than 80% of the entire archipelago. Its national park status ensures that development remains minimal. Only a few licensed tour operators have access to the park. Ang Thong gained widespread renown when it appeared in the novel
The Beach
by Alex Garland. It's the destination where backpackers in search of a secret island utopia set up camp. The subsequent movie starring Leonardo Di Caprio was actually filmed on Koh Phi Phi Leh, but by then, Ang Thong was already on the bucket list of many travellers. Only one of its islands, Koh Paluay, is inhabited. It's home to a sea-gypsy community that largely maintains its traditional fishing lifestyle.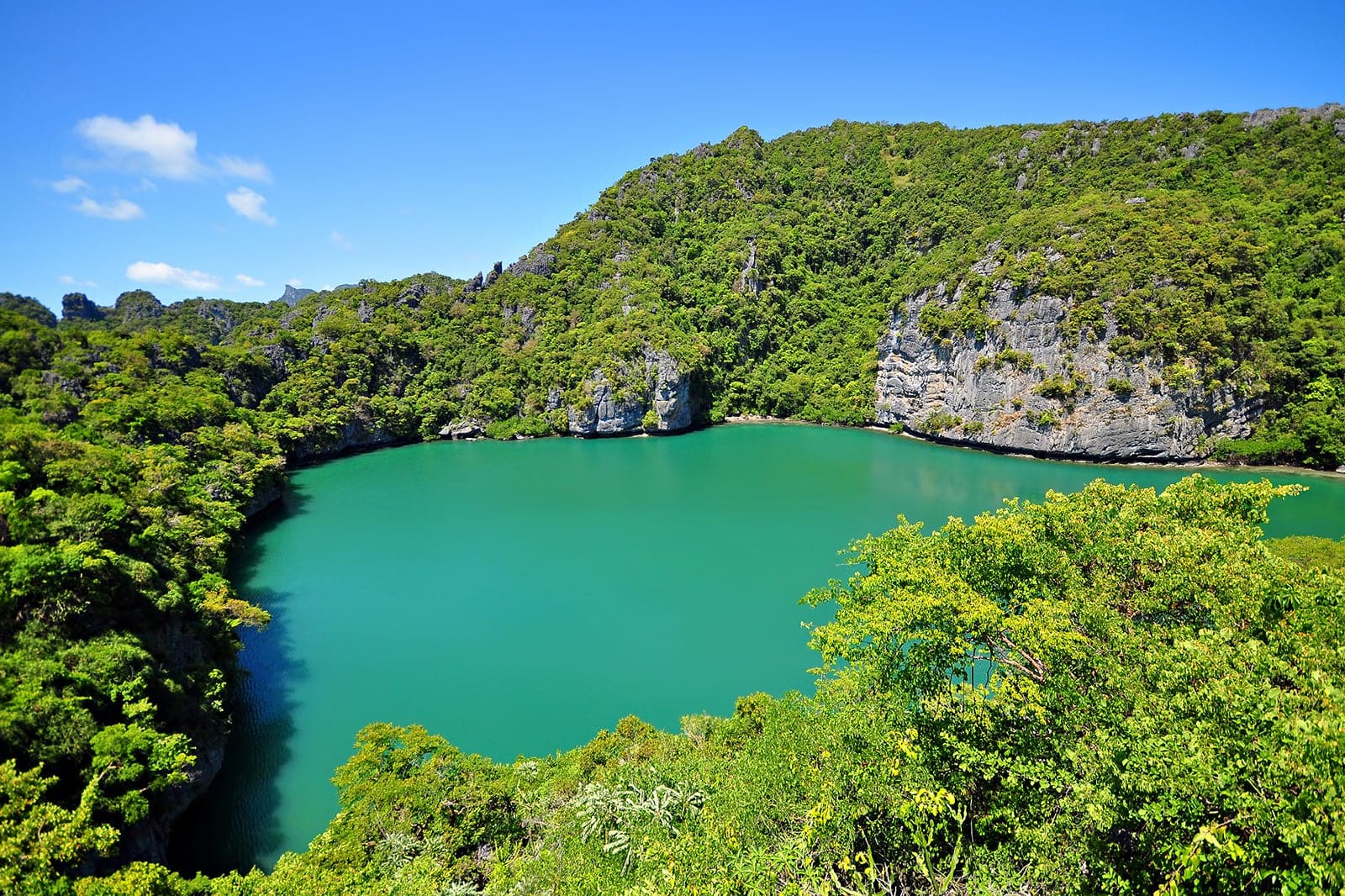 The Highlights of Ang Thong National Marine Park
The Ang Thong National Marine Park has some of the most unusual and spectacular scenery in all of Thailand. Its steep limestone cliffs, some rising as high as 400 metres, have been formed into wondrous shapes by centuries of erosion. This marine park has 4 distinct types of forest, all teeming with wildlife. Some of the creatures that live here are langurs (long-tailed monkeys), little herons, hair-nosed otters, pacific reef egrets, white-bellied sea eagles, sea turtles, iguanas, and pythons. The surrounding sea offers some decent snorkelling and diving sights. With 42 islands to discover, a complete tour of the Ang Thong National Marine Park would take weeks. Only a few islands are visited during day trips from Samui. Those include the aforementioned
Koh Wua Ta Lap
. Additionally, most visitors with a limited amount of time find their way to
Koh Mae
(Mother Island). This island has a stunning beach and an inland saltwater lagoon called Emerald Lake (Thale Nai). You can climb several pathways and a wooden staircase to the peak of a nearby mountain, where you get a full view of this sea-green body of water.
Koh Sam Sao
(Tripod Island) has a coral reef, a large and dramatic rock arch, and some great hiking grounds.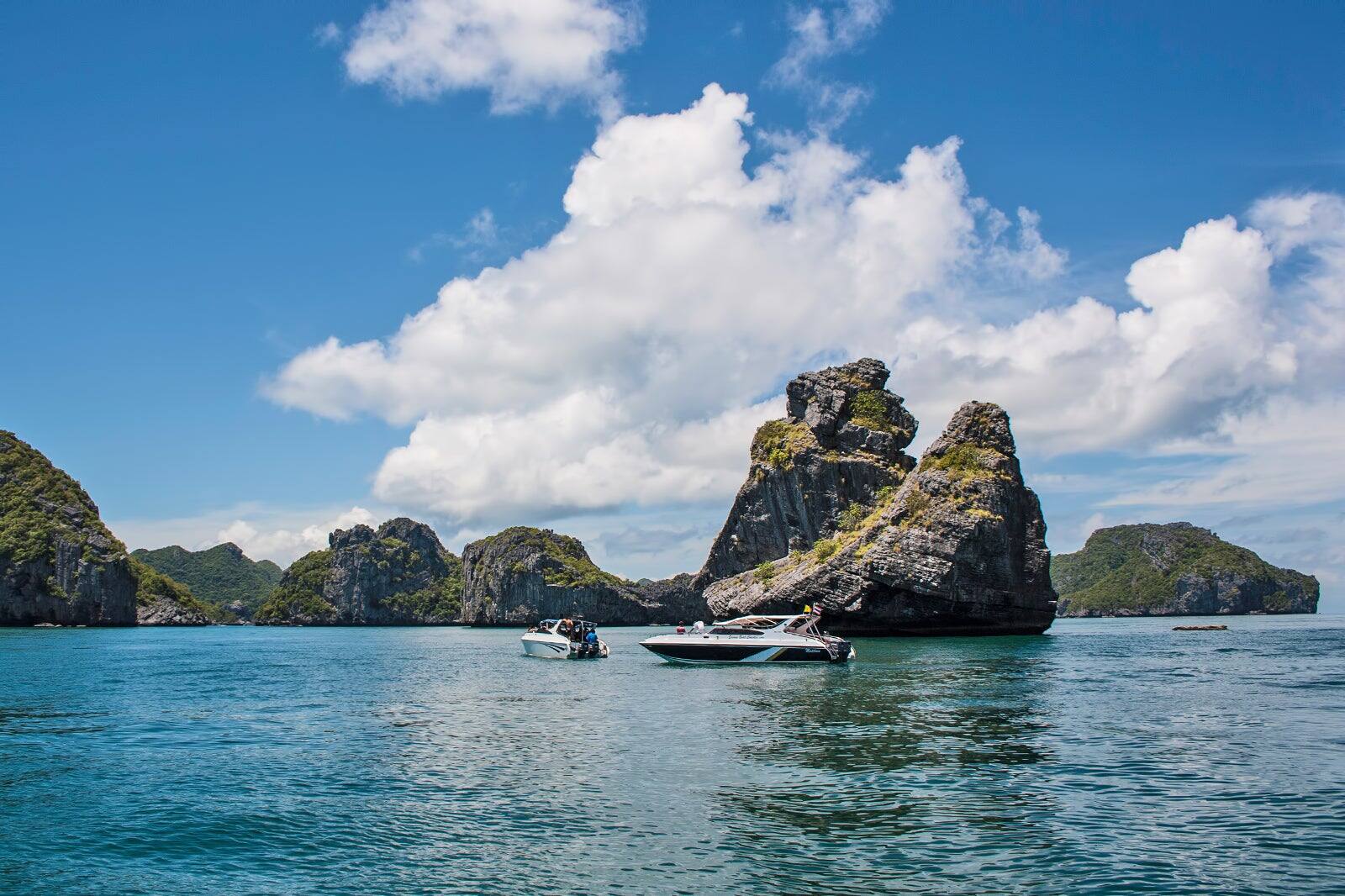 About Ang Thong National Marine Park
Only government-approved tour boats may enter the Ang Thong National Marine Park. You can book day trips in Koh Samui, Koh Phangan or Koh Tao. Sailing liveaboard cruise trips and speedboat charters may also be organised. Most tours stop at a few different locations. They combine a day of hiking, sightseeing, kayaking and lounging on beaches. Some of the hikes require a good level of fitness, so be sure to check with your guide about the degree of difficulty before setting off! The Ang Thong National Marine Park is 28 km from Samui and 32 km from Pha Ngan. The best time to visit Ang Thong Marine National Park is from March to October when the seas are calmer. The park is sometimes closed due to inclement weather from November through January.