Jetstar Asia to operate vaccinated travel lane between Bangkok and Singapore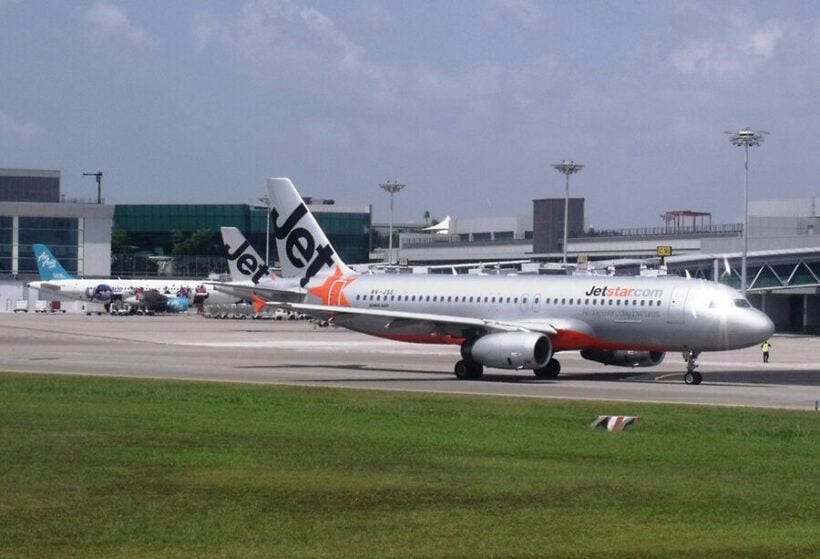 Jetstar Asia has confirmed it has received approval to launch 2 additional Vaccinated Travel Lane services from next week. TTR Weekly reports that the carrier will operate flights for fully vaccinated passengers from Bangkok and Phnom Penh to Singapore.
The Bangkok to Singapore service launches on December 15 and the following day, VTL flights from Phnom Penh to Singapore join the Jetstar Asia schedule. It's understood there will be up to 5 flights a week on both routes. The VTL flights will only be available to fully vaccinated passengers, although there are exemptions for children aged 12 and younger.
Woo Wai Keong from Jetstar Asia's Southeast Asia team predicts the new services will be welcomed by travellers in the region, as Bangkok and Phnom Penh remain popular with Singaporeans.
"Bangkok and Phnom Penh are 2 cities that offer something for everyone, from amazing culture, delicious food, vibrant street life, and incredible markets. Not only will local travellers welcome this news, but we also expect to see strong demand for these services from transiting passengers travelling from Europe and the US via Singapore."
Cambodia recently re-opened to fully vaccinated arrivals from Singapore, who can now enter without a visa or need to quarantine. The same applies to travellers from Phnom Penh to the city state. All that is required is that passengers show evidence of being fully vaccinated and take a Covid-19 antigen test on arrival.
Meanwhile, people travelling to Thailand from Singapore need to apply for the Thailand Pass and adhere to other conditions of entry, including quarantining until a negative PCR test result is received after arrival.
According to the TTR Weekly report, travellers who book a Jetstar Asia flight by December 31, for travel before June 30, will get 1 free date change as part of the airline's Fly Flexible policy.