Nok Air cancelled only route to Mae Hong Son in Northern Thailand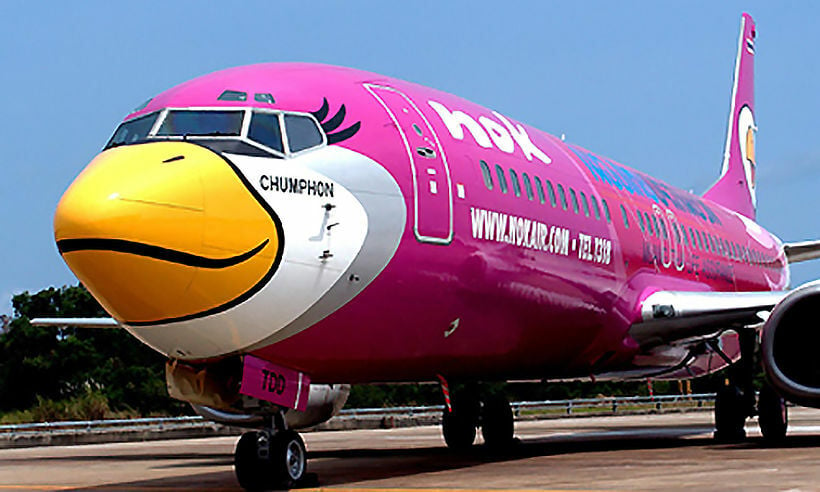 Nok Air flights between Bangkok and Mae Hong Son Airport in northern Thailand will be discontinued on April 19. The province, home to the popular backpacker town Pai, will be only accessible by road since Nok Air was the only airline servicing the airport commercially. The airline said they can no longer fly the Don Mueang – Mae Hong Son route because they are scrapping their fleet of Q400 aircraft (80-seat turboprops) and swapping them for Boeing 787-800 jets (189 seaters).
Senior President of the Mae Hong Son Chamber of Commerce, Chanakhet Boonyakhan, said that a 737-800 jet could land on the runway at Mae Hong Son Airport, which is 30 metres by 2000 metres. After all, Thai Airways used to fly a 747-400 aircraft, another large jet, to Mae Hong Son with no problem. However, the cost-effectiveness of servicing the route with a 189-seat aircraft is low. The 80-seat flights are often full, but the demand is not higher than that, said Chanakhet. There should be at least 100 people on the flight to make it cost-effective.
Bangkok Airways' ATR-72 propeller planes, with around 70 seats, would be suitable to fly to Mae Hong Son province, said Chanakhet. Now, the province can only be accessed by car on three routes, namely
Chiang Mai – Pai – Mae Hong Son (1095)
Chiang Mai – Hod – Mae Sariang – Mae Hong Son (108)
Chiang Mai – Doi Inthanon – Mae Chaem – Khun Yuam – Mae Hong Son (1263)
Most tourists looking to travel to Pai take a minivan from Chiang Mai, which is far cheaper than flying and only takes two to three hours. However, taking anti-car sickness medicine (which can be bought at 7-Eleven) is highly recommended on the steep and winding road up into the mountains, which contains 762 turns. In September 2022, Nok Air suspended all Chiang Mai – Nakhon Ratchasima flights just six weeks after the route's inaugural flight, also over cost-effectiveness, leaving Korat Airport a ghost town.The service had high potential, linking the capital of the North to Nakhon Ratchasima – aka 'Korat' – in northeast Thailand, which otherwise takes 10.5 hours to drive. The route looked promising when the inaugural flight, on a Q400 NextGen turboprop aircraft, was nearly full. But as time went on, passenger numbers dwindled.