AirAsia to launch new ride-hailing platform in Thailand, expand digital services in Asean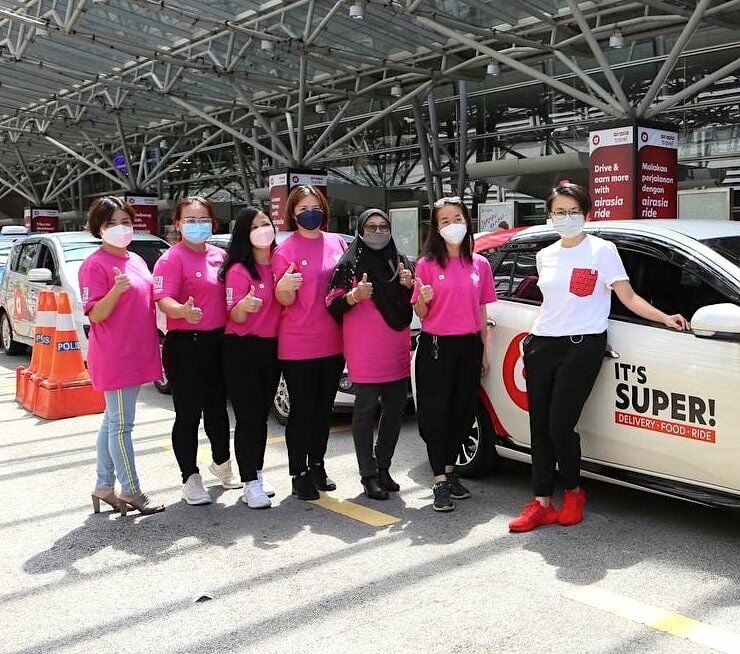 Bangkok e-hailers will have a new option next month. Starting in April, AirAsia's parent holding company Capital A plans to launch its ride-hailing platform in the Thai capital, continuing its aggressive foray into non-aviation businesses after the Malaysian airline suffered significant pandemics-era losses.
The new service, dubbed AirAsia Ride, will begin with some 5,000 taxis in Bangkok, before expanding to private divers and other key cities, according to the company's regional CEO Lim Chiew Shan. AirAsia Ride first launched in the Malaysian capital of Kuala Lumpur last August. It currently covers all of Malaysia's major cities, with monthly bookings in the six digits for its 30,000 registered drivers, all of whom are fully-vaccinated for Covid.
The platform's total rides increased on average more than 60% each month since launch in 2021, recording more than 700,000 rides to date. Notably, drivers take 85% of the net fares, excluding toll fees, which the company claims is more than any other e-hailing platform on the market.
'Grab'-ing hold of the market
In a post-pandemic world, the company plans company plans to conquer the road as much as the skies. In Southeast Asia, that means snatching ground from the market's biggest player — Grab. Since Uber's exit from Malaysian in 2018, Grab has been the country's dominant e-hailing player. According to the Singaporean company's initial public offering documents, it controlled more than 70% of the local market in 2021. It's a similar picture here in Thailand, where Grab controls the lion's share of the e-hailing market and is also a main platform for food delivery. Grab has some 1,339,154 users in Thailand, with more than 60 percent of customers being women between the ages of 18 and 34, according to Start.io. In a bid to attract more female drivers, AirAsia Ride launched its LadiesONLY community earlier this month, giving female passengers in Malaysia the option of booking cabs for women only. It may be a sign of how the new e-hailing platform hopes to shake up the market in Thailand. When the new e-hailing platform launched in Malaysia last August, Amanda Woo, CEO of airasia Super App, emphasized budget mindedness and expanding northward into Thailand…
"Airasia Ride inherits the DNA of running a low cost model which enables savings to be passed on to guests and strives to offer the lowest fares on the road, introducing great value to the highly competitive e-hailing ecosystem. This is part of our continuous digital transformation journey to become Asean's top super app through our regional expansion into Thailand and potentially Indonesia very soon."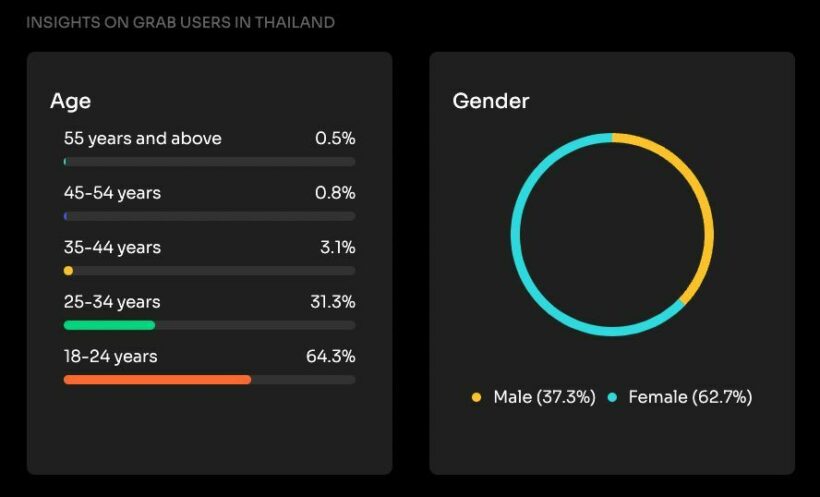 Desperate times, diversified measures
In July last year, AirAsia announced that AirAsia Digital had acquired the Thailand operations of Indonesian tech company Gojek. The all-share deal worth US$50 million gave Gojek a mere 5% stake in AirAsia Digital, and laid the groundwork for logistical platforms like AirAsia Ride to eventually expand into the Thai market this year. At the time, the digital business division of AirAsia was valued at US$1 billion, earning it the coveted venture status of "unicorn." But it wasn't enough to make up for the airline's billions of dollars in losses during two consecutive years of pandemic. As the company looked to digital businesses for additional revenue, it became much more than just an airline. And it needed a name change to reflect its new identity. Tony Fernandes, founder of budget carrier AirAsia, rebranded the airline's parent holding company as Capital A in January this year, saying…
"Over the past two years we have spent the downturn in flying building a solid foundation for a viable and successful future, which is not solely reliant on airfares alone. Capital A signals an exciting new era for our airlines and all of our other portfolio businesses within the Group as we embark on a significant new growth phase."
Fernandes began expanding full-throttle into non-airline businesses two years ago, when the pandemic started stymying air travel in spring 2020. AirAsia Ride is just one of the resulting non-aviation subsidiaries under the company's wide umbrella…
"While the airline will always underpin the AirAsia brand, it has long been my firm intention, well before Covid hit, to leverage the strong data we have built up over 20 years and incorporate industry-leading new technologies to offer a broad range of products and services, over and above selling just airfares. The pandemic has allowed us to accelerate that strategy. "
Fernandes initially branched out into online travel agency and cargo logistics businesses, before building an diversified digital business empire encompassing food, groceries, restaurants, parcel delivery, insurance, micro-lending and, of course, e-hailing services. A total of 16 such services are available though the airasia Super App…
"We are already one of the top three online travel agents (OTAs) in Asean and our super app is on track to become the leading lifestyle app in the region very soon. All of our portfolio businesses are well on the way to becoming industry leaders in their respective fields across Southeast Asia, including BigPay, our aircraft engineering division Asia Digital Engineering (ADE) and logistics venture Teleport."
Weathering the storm
But it hasn't been a smooth transition for the aviation tycoon. Fallout from the COVID-19 pandemic and the resulting travel restrictions saw the company's revenue decrease from 11.9 billion ringgit in 2019 to 3.1 billion ringgit in 2020. Worst of all, the company has wracked up staggering net losses of 5.1 billion ringgit and 3.1 billion ringgit in 2020 and 2021, respectively. In January, Capital A was put on watch by the Bursa Malaysia stock exchange, which ordered the rebranded company to undergo a financial restructuring within one year or be automatically delisted, according to a report by Nikkei Asia. Meanwhile, AirAsia (the airline) plans to reopen flights between Malaysia and Thailand in the coming months, as the two countries ease Covid-19 travel restrictions and reopen their shared border. Time will tell if Fernandes' pandemic-era restructuring will keep his company afloat in a post-pandemic Southeast Asia. Flight bookings — and ride hailing — will be a part of the equation. The company aims for it digital businesses to provide half of its total revenue in the medium term — if it can get there. Fernandes is optimistic…
"Importantly, the best is yet to come. We have pivoted, we have transformed and we have a five year plan in place which will see non airline revenues contributing around 50 percent of overall Group revenue by 2026. Once the airlines return to pre-Covid levels in the near future all of our other lines of business will benefit significantly and will all soar to new heights in tandem with one another."