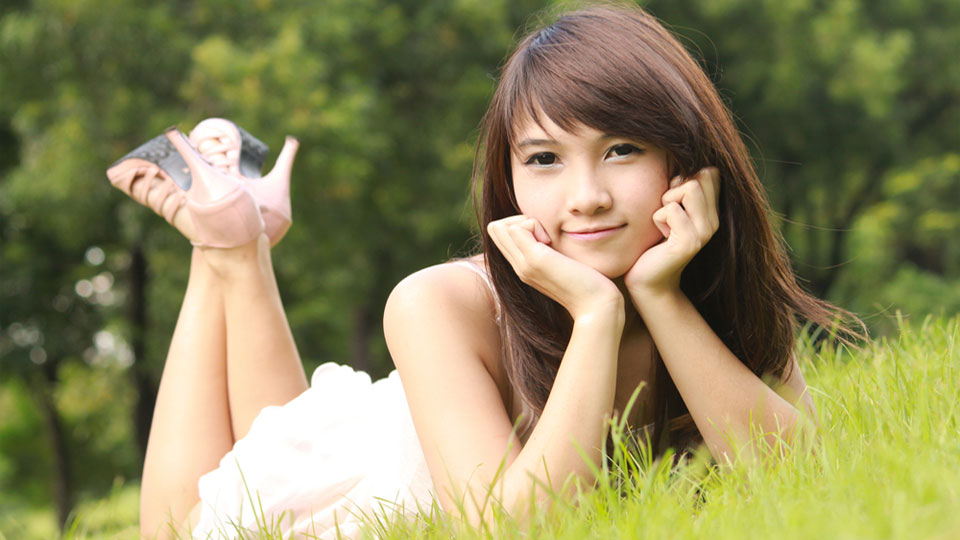 Thailand Adult P4P Vacation Advise | Travel Save and Enjoy the Ride
► Always remember – mongering is NOT meant to replace a family – wife and kids. It's supposed to spice up your life – not to be the center of your life.
► Don't try to "enlighten" the girls or the locals in general: they have their own ways to accomplish things. Keep it cool when you encounter displays of inefficiency, bureaucracy, silliness and corruption: it was your choice to travel to Asia, and always remember: had it not been a 3rd world country, you wouldn't be having such beautiful pillows for so little money on the first place.
► If you aren't young, fit, charming and handsome – you will find it sometimes hard to get a "10" experience from a "10" looking girl (though it can happen sometimes). Therefore, make up your mind – do you go for "10" service from "7+" girls, or do you go for "6-" service from "9+" girls. Regardless of your physical shape, looks and age - money can get you a 9-10 looking girl... but it doesn't mean you will get a 10-9 experience from her. Here, money won't always help you (sometimes it will even have a bad effect).
► Remember: It's always about money, but it isn't always only about money. Some girls may be fond of you, some girls may despise you. The first will give you better time than the latter: take care of your manners, hygiene and overall appearance.
► Don't try to impress girls with your hotel room, fancy restaurants and extensive payments. Displays of money or large tips will not necessarily get you a better service.
► "Whenever there is some doubt – you should have no doubt": if you doubt her age – you should consider her a minor; if you doubt her gender – you must consider her a man; if you doubt her sobriety – you must consider she is high from nasty drugs; if you doubt her sanity – you must consider her a nutcase. Better safe than sorry – just move on to the next one.
► Never fight with a girl, and don't try to work out the relationship – the moment it starts to look bad – smile, thank her for her time, pay her and move on.
► Feel free to stay with a girl you like for as long as you want. Don't hurry to banish a girl you are having a good time with. Fuck the "1 Night or 3 Day " punter rules.
► Don't attempt to prove nothing to yourself, the girls or fellow punters: if you enjoy and like the girl – don't dump her because one of your friends thinks she is ugly; if you feel sleepy and lacking energy – don't force yourself to take a girl (esp. if you don't see anyone you like) – it's OK to take a night off if you feel like it; Don't get into drinking competitions – your high-school days are over; Don't pop 3 V pills to show her you are the greatest lover she has ever had - you are not; Don't get in a fight with other punters over your girlfriend's honor – she isn't your girlfriend, and it's not your duty to protect her honor.
► Don't follow the above (or any other advices) too seriously – you can swim with the current, play it by the day… as long as you keep one eye open. Remember - you are not in your own country.
► If you are from a country where they have pedestrian crossings please do NOT assume that the black and white things across the roads here are the same. Motor vehicles here have no obligation to stop for you if you are crossing the street. They are simply "designated crossing zones" - technically if you cross at any other place you are jay-walking and can be fined, but in reality you never are. I saw once a foreign girl crossing a street in Pattaya and she was whacked almost immediately by both a car and a motorbike.
► Never travel to Asia without adequate health insurance.
► If you hire a motorbike please wear a helmet and get sufficient insurance - your travel or medicare policy becomes invalid if you have an accident on an uninsured bike.
► If you use a motorbike taxi wear the helmet. Also ask them to drive slowly. Usually they won't but it does tend to make them not drive like maniacs as they are aware you are concerned.
► The Chonburi Province has the second highest rate of Dengue Fever in Thailand. Last year over 230,000 infections were reported in Thailand. Less than 1% are fatal but it will ruin your holiday if you try to recover from it untreated. Its not known as "break-bone" fever for no reason ! If you think you are getting a "flu" take a blood test at one of the many health centers - 500 THB could save your life.
► Never drink the tab water here - and even avoid swallowing tab water when showering and/or brushing your teeth.
► Be respectful of Thai culture, the King and Thai traditions - read some travel advise before you arrive.
► Wear a shirt at all times (except: on the pool and beach). It is highly disrespectful to run around with a bare chest and an exposed beer belly !
► Visit Bangkok despite the fact that most mongers prefer Pattaya. You should always have some spare time for the wonderful and exciting city, especially if it might be your one and only trip to Thailand.